Blackstone Heritage Corridor Seeks Nominations For John H. Chafee Heritage Awards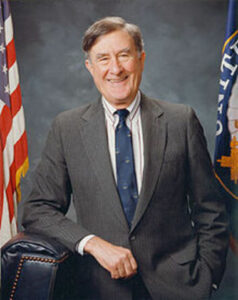 (WHITINSVILLE, MA) September 1, 2021 – The John H. Chafee Blackstone River Valley National Heritage Corridor (BHC) seeks nominations for the John H. Chafee Heritage Awards. The Chafee Awards honor individuals or groups who have worked on projects, programs, and organizations that promote cultural heritage, environmental conservation, and/or the quality of life in the Blackstone River Valley. Award winners will be honored early this winter.
BHC established the award to honor the late Senator John H. Chafee and recognizes citizens and organizations whose work in the Blackstone Valley embodies Chafee's vision and ideas. Recipients have included community leaders, preservation heroes, business partners, environmental advocates, and students whose achievements resulted in public benefit.
To submit a nomination, send a one-page letter citing their accomplishments. In addition, please indicate if the candidate is a student for whom there is a separate category. Nominations must be received by October 15, 2021, and can be mailed to Chafee Awards, Blackstone Heritage Corridor, 670 Linwood Avenue, Whitinsville, MA, 01588, or emailed to Devon Kurtz at dkurtz@blackstoneheritagecorridor.org.