111 Worcester St.  (Route 140)
North Grafton, MA 01536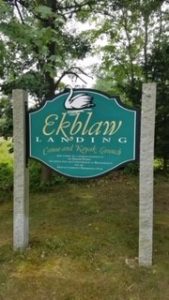 The Quinsigamond River is a river in central Massachusetts. It is a tributary of the Blackstone River and ultimately drains into Narragansett Bay. Although the Quinsigamond has many small tributaries and drains a sizable area, the river proper is only 5.6 miles long. The Quinsigamond River flows south out of Lake Quinsigamond in Worcester and Shrewsbury, MA, flows through North Grafton and Grafton to South Grafton, making its way to the Blackstone River in Fisherville, and then on to Narragansett Bay.
Ekblaw Landing Access: This public river access is perfect for launching your kayak or canoe for a paddling adventure either upstream to the Snow Marsh, or downstream to Lake Ripple. If you head upstream you'll paddle by great stands of native vegetation, through the tunnel under the Mass Turnpike, maybe spot a beaver lodge on the right just after you leave the tunnel, and then slip into the Snow Marsh. If you paddle downstream, you'll enjoy a lazy paddle on the river and then experience Lake Ripple from a whole new perspective. It's flat water all around, until you get to the dam. Portage around it or head back to Ekblaw Landing.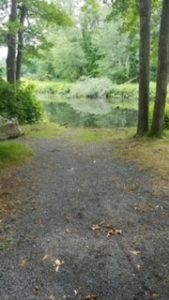 Suitable for all skill levels­­­­­­­­­­­­­­­­­­­­: YES
Parking on site: 10 spaces, ADA accessible
Restrooms: None
Access: Boat ramp
Supervising Entity: Grafton Land Trust
Click here for more information.
Other information:  Snow Marsh: This beautiful 59-acre marsh is permanently protected thanks to MassWildlife and Ducks Unlimited, and is accessed from the Ekblaw Landing.  It is a rich wildlife habitat that abounds in painted turtles, frogs, great blue heron, kingfisher, redwing blackbirds, and of course the swans, as well as native aquatic flora such as arrow arum, arrowhead, and pickerel weed. Enjoy the sights and sounds of the marsh, and depending on water level, you may be able to paddle north to the confluence of Big Bummet Brook near the back of Washington Mills. Keep going on the Bummet as it curves to the east, but usually the railroad bridge is the stopping point unless water is low and you can slide under the bridge.