82 Sand Dam Road, Chepachet (Glocester), RI
GPS Coordinates: N41 53.804 W071 40.685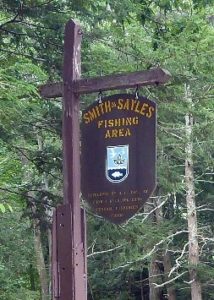 Paddling access to Smith & Sayles Reservoir is at the Smith & Sayles fishing Area on Sand Dam Road in Chepachet (Glocester), RI. It is located in the Chepachet River sub-basin which drains into the Branch River. The reservoir is a 186-acre body of water with a number of coves to explore in a kayak or canoe. The reservoir is limited to 10 HP motors so boat traffic is not a problem. If you circumnavigate the shoreline, it is about four and a half miles around. Most of shore is wooded, but there are a few houses. The maximum depth is about 10 feet deep.
Suitable for all skill levels: YES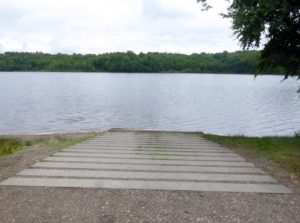 Parking on site: 20 spaces, ADA accessible
Restrooms: None
Access: Boat ramp
Supervising Entity: Rhode Island Department of Environmental Management