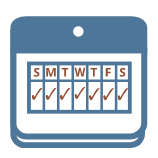 Enter our 2021 Calendar Photo Contest!

Theme Historical Landmarks & Artifacts
Focus on the Famous & Not-So-Famous
Capture some of the historical landmarks within the 25 communities of the Blackstone River Valley National Heritage Corridor. While you're there, you may notice something hidden within — a gear, a spool, or even a glass bottle. Show us what you find in your travels by entering your discoveries into our 2021 calendar photo contest.