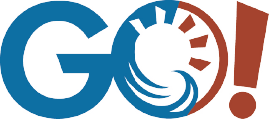 2019
GO!2019 for a walk, a tour, a bike ride, a paddle, a boat ride, a special event or harvest experience – all in the month of September in the wonderful Blackstone River Valley National Heritage Corridor.

Experiences and Events
GO!2019 Experiences
GO!2019 is a free opportunity on a specific date and at a specific time to hear about a person or place, or learn about a project in the Blackstone River Valley. It may be a walk, hike, pedal, paddle, horse ride, wagon ride, or boat ride tour. Participants enjoy a special experience they can't get on their own without the benefit of an expert guide – someone who has a love for and knows something about the resources in the National Heritage Corridor.
GO!2019 Events
It's an activity open to the public in the Blackstone River Valley. It does not have to be guided and admission can be charged. It may be a festival, book sale, corn maze, antique appraisal day or other activity.
Interactive Map
NOTE: Purgatory Chasm State Reservation in Sutton, MA, charges parking fees as follows:
$5.00 per day for Massachusetts vehicles;
$10 per day for non-Massachusetts vehicles.
Discount MASSPARKS passes and Senior MASSPARKS passes are available at Park Headquarters and at Pay and Display machine.
We apologize for the omission in the GO! program.
Sponsored by: