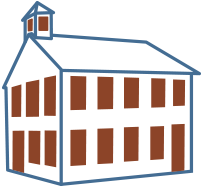 Cotton. Thread. Loom. That's just part of the story that weaves 25 communities together into a nationally significant story. Learn what made the Blackstone Valley a National Heritage Corridor and ultimately a National Historical Park!
What is Blackstone Valley 101?
Blackstone Valley 101 is an online interactive learning program that gives an overview of the history and heritage of the valley while explaining why this area is nationally significant. Topics include:
Industry in the Valley
The People of the Valley
The Blackstone River
The Canal Story
Environmental Impact
The Blackstone Valley Today
What is the cost?
It is absolutely free! And if you choose to take the optional test at the end of the program we'll send you a free Blackstone Valley 101 lapel pin!
Who is it for?
Blackstone Valley 101 is ideal for those who love learning about history! It's especially beneficial for people who deal with the public in the valley including volunteers and staff at museums and local businesses. It's also great for teachers, potential visitors to the area, and Blackstone Valley residents with an interest in learning more about the place that we live. Whether you are a long-term resident of the valley or new to the area, you will find Blackstone Valley 101 interesting and informative.
Ready to get started?
Set aside about 45 minutes to start your learning journey!
Visit this web address to begin: tinyurl.com/blackstonevalley101
This program has been developed by the Blackstone Heritage Corridor, Inc. in partnership with the Blackstone River Valley National Historical Park.