for the American Industrial Revolution
Visiting the Valley Update
While many heritage centers and historic sites remain closed due to COVID-19 restrictions, there is still much to explore within the Blackstone River Valley. Our network of outdoor areas, bikeways and greenways, and nature trails are open and ready to welcome you. Be sure to visit our website and view the Get Lost Guide too for some great ideas. And don't miss our GearHeads Junior Ranger page for the kids in your family! When visiting the Valley, be sure to wear your face mask and practice social distancing.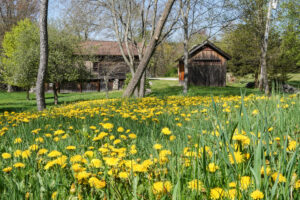 Blackstone River Valley National Heritage Corridor office in Whitinsville, MA, and the Heritage Center in Worcester are open by appointment only. We can provide you with maps for the Corridor and the Blackstone River Bikeway and suggest places for outdoor recreation. We can also direct you to any historic sites and events that may have limited access, and you can stamp your National Park passport!
To make an appointment, call 508-341-0741 or email mail@blackstoneheritagecorridor.org.
Stay connected with us on social media (see the links below) and subscribe to Corridor News! We thank you for your support during this unprecedented time.
---
For updates on current travel restrictions, visit:
Reopening Massachusetts
Reopening Rhode Island
---
Acting on a directive from the National Park Service, the Volunteers-In-Parks programs and volunteer activities are operating on a limited capacity until further notice. Use this time to take care of yourself and be safe.

The Blackstone River Valley
National Heritage Corridor
It's authentic…the real deal! This is where the American Industrial Revolution began and sent reverberations throughout the country. Follow the 46 miles of the Blackstone River as it drops 450 feet to sea level. Explore the varied habitats of its watershed, the charming towns and villages in the region, and our distinctive culture created by ethnic influences from around the globe. This is the Blackstone River Valley National Heritage Corridor.
An energetic nonprofit, the Blackstone River Valley National Heritage Corridor partners with organizations, local communities, businesses, and residents to ensure the long-term vitality of the National Heritage Corridor.
Find Your Adventure in The Blackstone River Valley
Our volunteers contribute their time and energy to make a difference for everyone in the Blackstone River Valley. Please join us!