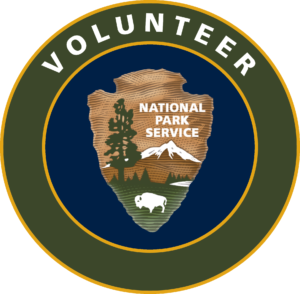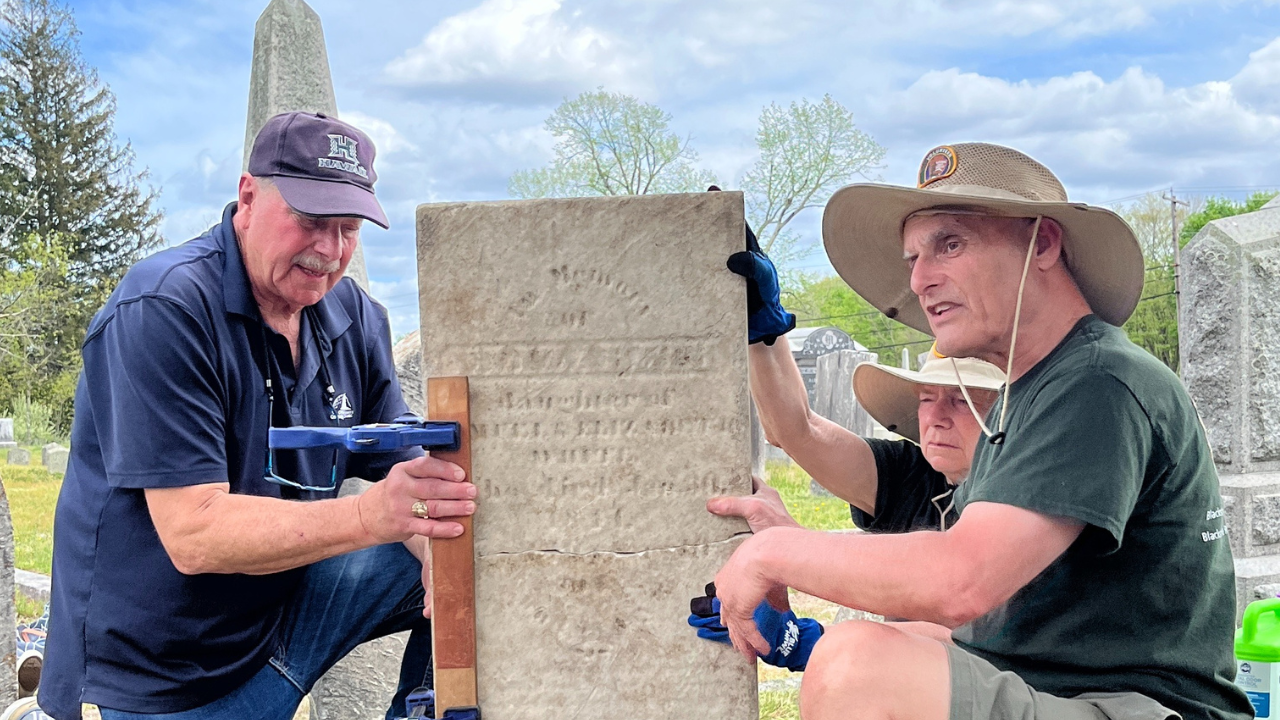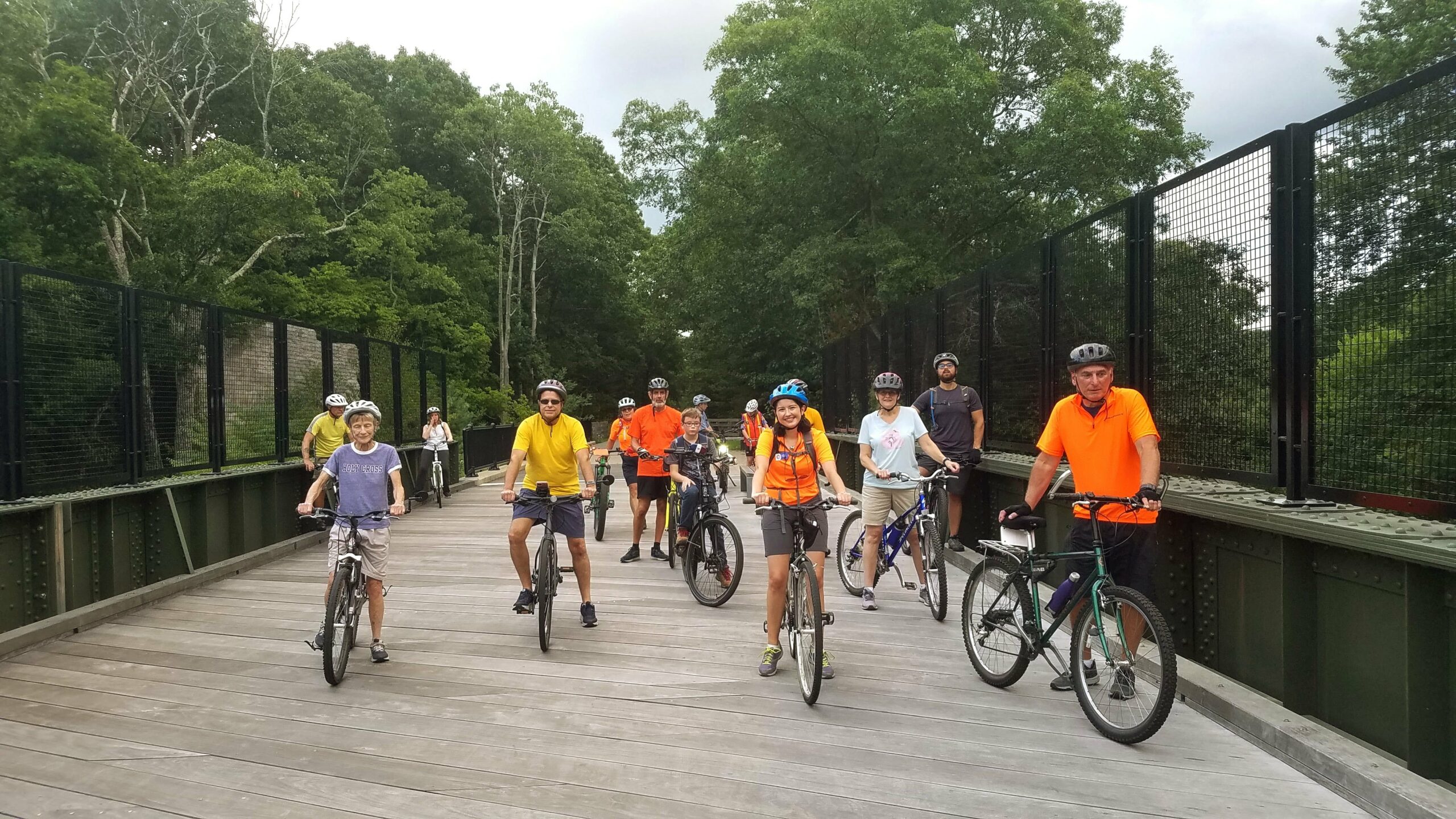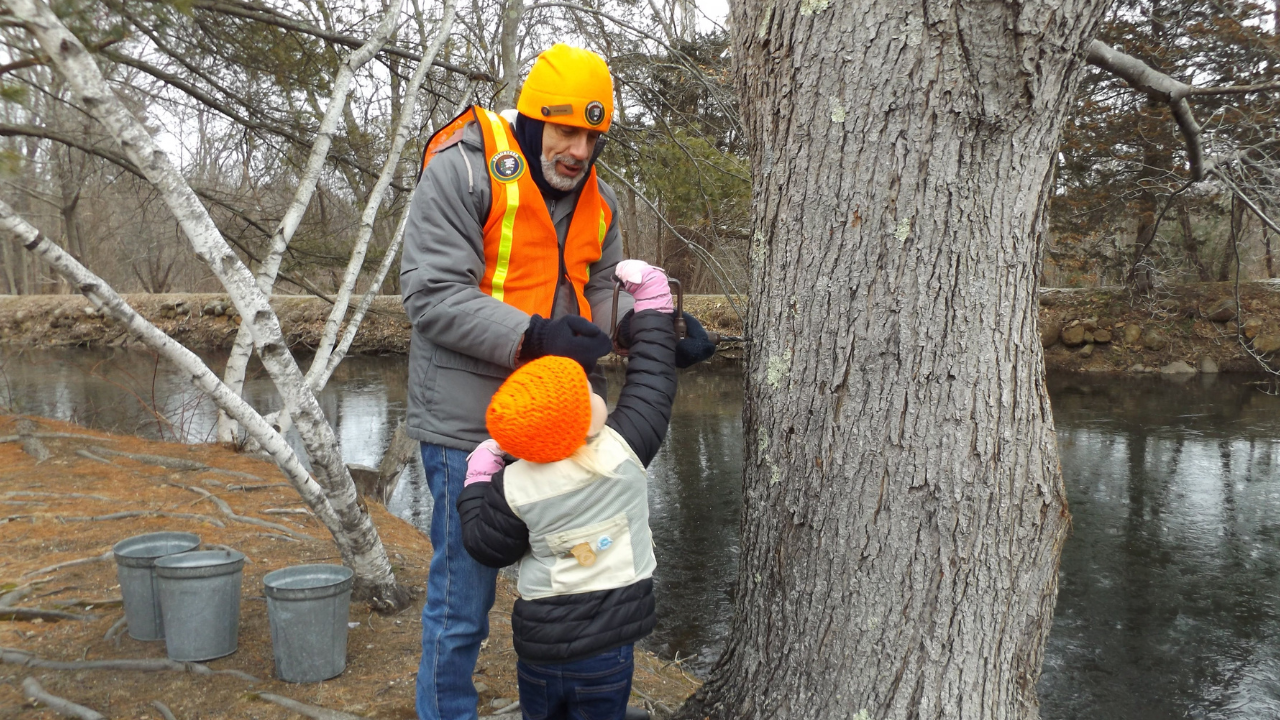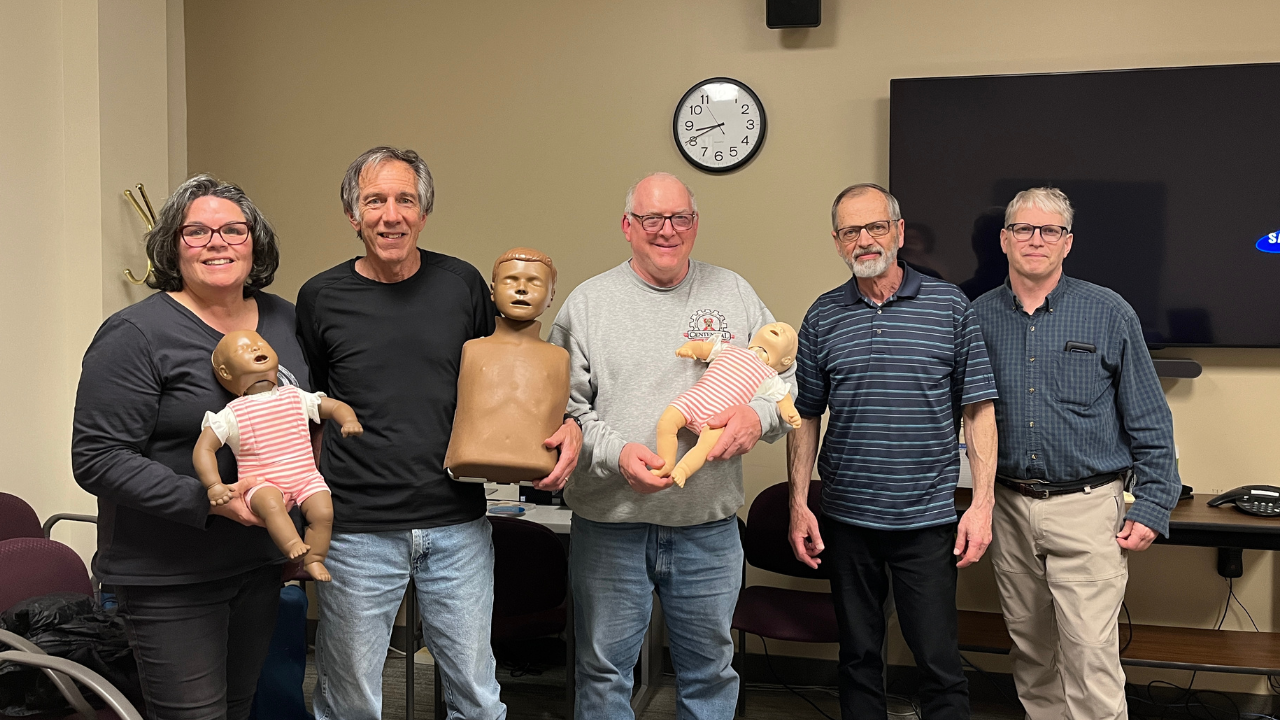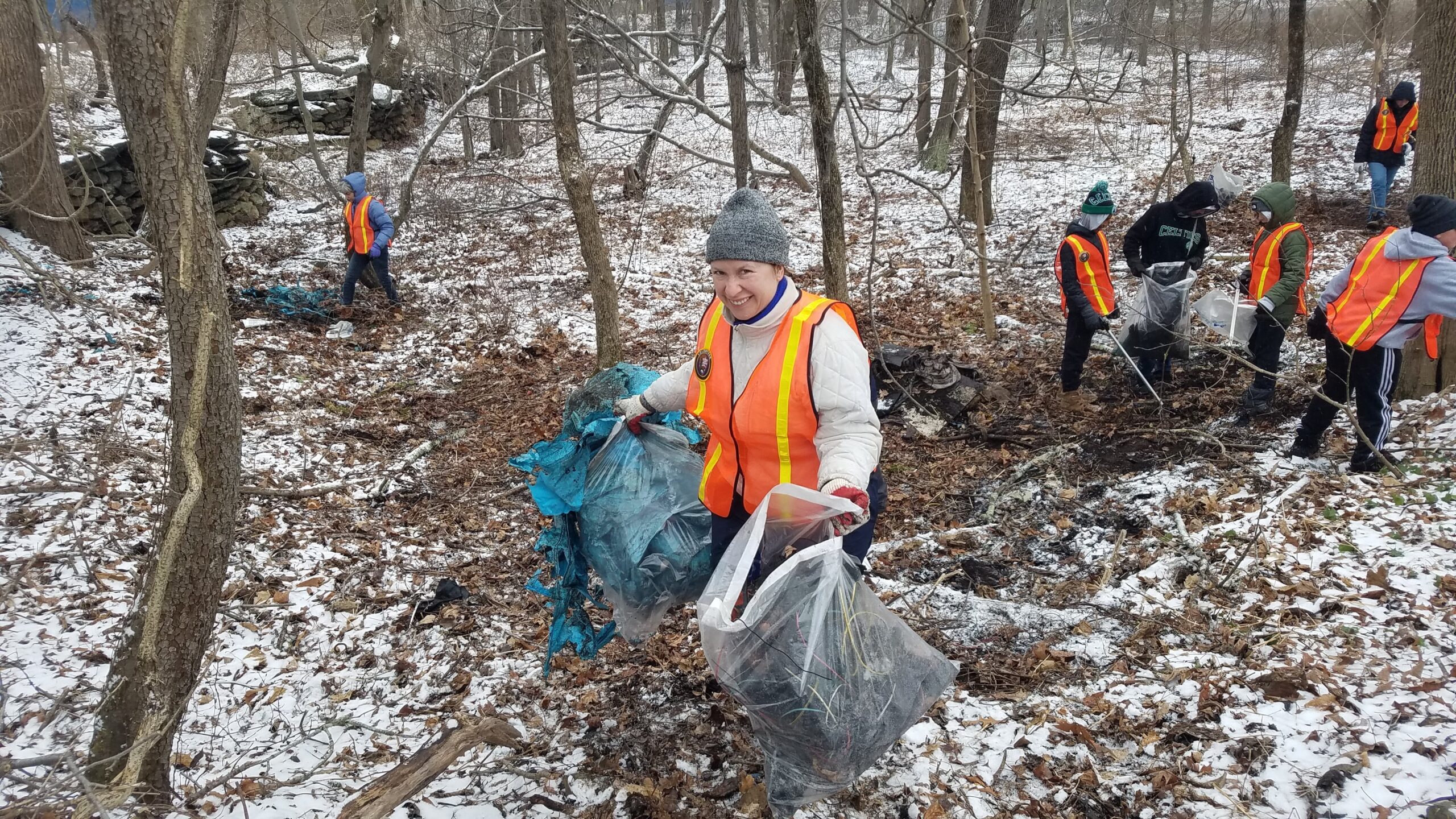 Leading. Teaching. Giving.
Our volunteers provide a vital link between the Blackstone River Valley National Heritage Corridor and the communities that are included within its boundaries. These passionate individuals foster a sense of pride and a concern for the Blackstone Valley of the past, present, and future. 
The Volunteers-In-Parks (VIP) program is a highly respected program of the National Park Service and is administered locally by the Blackstone River Valley National Heritage Corridor. The VIP program aims to create a mutually-rewarding experience for the volunteer and the National Park Service by matching individual interests with the many different venues, groups, and events. 
The Corridor provides program coordination, recruiting, training, and networking opportunities for volunteers that support both the National Heritage Corridor, the new National Historical Park, and our dozens of partners. With over 200 volunteers, the Volunteers-In-Parks program is a dynamic part of the fabric of the Blackstone Valley.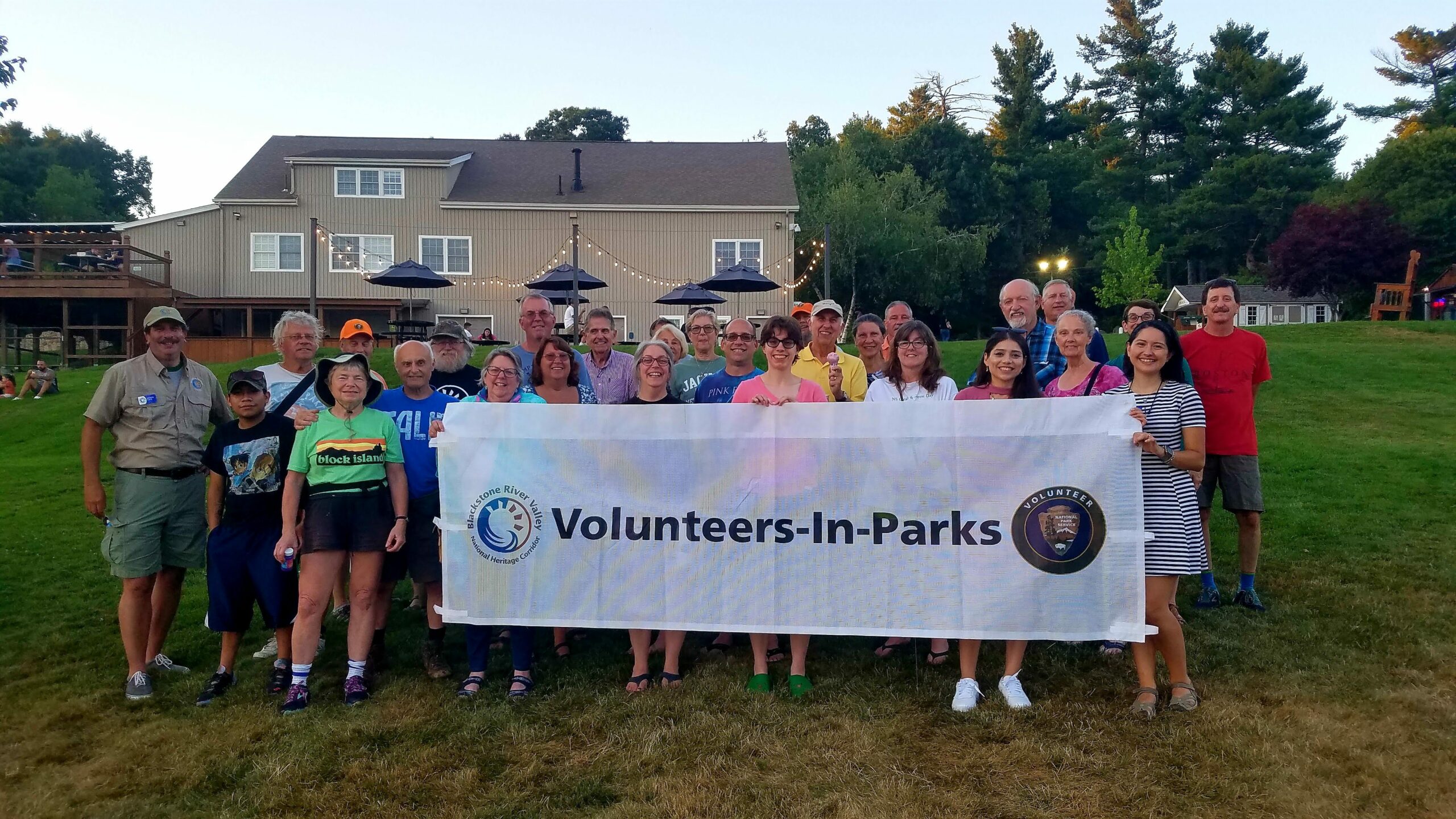 Our VIP Opportunities 
On any given day, you may find volunteers in a wide variety of activities throughout the Blackstone River Valley National Heritage Corridor. Our volunteers share their time and expertise with welcoming visitors to any number of museums and recreational and cultural sites throughout the Valley. 
Bikeway Ambassadors- Welcome visitors to the bikeway and share information about its history, significance, and physical features. Many of our members have bike repair knowledge and can assist those who might be in a jam along the bikeway.
Birding Ambassadors- Welcome visitors to birding locations, share information about the birds that have been seen, describe the physical features of the birds, as well as their distinctive bird calls, and share info about flora and fauna. 
Cemetery Conservation Ambassador- Work to preserve the historic cemeteries through the Blackstone River Valley National Heritage Corridor. These volunteers have been trained in the proper techniques for repairing headstones, photographing headstones, and leading cemetery tours. Cemetery Conservation Ambassadors are working in Burrillville, North Smithfield, Glocester, Woonsocket, Rhode Island, and Sutton, MA. 
Community Engagement Ambassadors- Represent Blackstone Heritage Corridor at tabling events and welcome visitors to Corridor-sponsored events and is a great opportunity to get out in the Valley and tell people about the events and volunteer opportunities in their own backyards! 
Event Volunteers- Volunteer for cleanups, special events, and partner events. These volunteers range from people who participate once or twice a year to those who attend every event. The quality of your volunteering is more important than the quantity! 
Park Ambassadors- Assist Park rangers by providing accurate information on site resources, providing directions to orient visitors, and utilizing the visitor's passion for history, outdoors, and public service. These volunteers serve as front-line representatives at Blackstone River Valley National Historical Park and/or Roger Williams National Memorial. 
Photography Ambassadors- Photograph events and historical places in the Blackstone Valley. Assignments vary and can include volunteers in action leading a bike ride, a birding program, a walking tour, paddling in the Blackstone River Watershed, hiking, and so much more!  
Trail Ambassadors- Welcome visitors to trailheads, share information about the history, significance, and physical features of the trail being explored, and identify flora and fauna. The Trail Ambassadors also lead hikes around the Blackstone Heritage Corridor.  
Volunteers also may participate in workshops and training opportunities aimed at enriching their knowledge of various topics and the ability to share that knowledge with others. Most volunteer skills-building workshops are held over the winter months, and recent topics included CPR, First Aid, using an EnviroScape, and spring bike maintenance. In addition, skills training programs may help volunteers learn a new skill, sharpen skills, and open new doors for future opportunities. 
Please contact us with any of your questions.
Contact information for the VIP program:
Phone: (508) 234-4242
Email: [email protected]