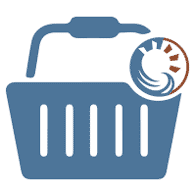 Celebrating 35 Years in the Blackstone River Valley!
Together, with the support of friends like you, our communities established the Blackstone River Valley National Heritage Corridor in 1986. During that time, we have led the efforts to preserve this amazing, living landscape and created a national park to interpret the birthplace of the American Industrial Revolution. Today, we ask you to help us continue this important work.
Your support of Blackstone Heritage Corridor helps us to:
Partner with nonprofits, businesses, and residents to restore, retain and reinvigorate the Valley;
Coordinate enthusiastic volunteers to work on behalf of BRVNHC and its partners;
Facilitate a variety of programs and events to connect people to the National Heritage Corridor and its nationally significant resources;
Provide services to the 25 communities that make up the Corridor in Massachusetts and Rhode Island; and,
Act as the local coordinating entity of the Blackstone River Valley National Historical Park.
Donate today!