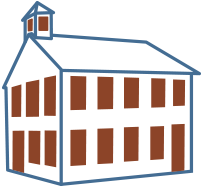 Blackstone River Valley National Heritage Corridor
The region was designated a National Heritage Corridor in 1986 because of its significant contribution to the industrialization of the country - Birthplace of the American Industrial Revolution. That was possible because of the unique nature of the Blackstone River and its watershed.
The Blackstone Heritage Corridor is located in south-central Massachusetts and northern Rhode Island. It is composed of 25 cities and towns, including the 2nd and 3rd largest cities in New England - Providence, RI and Worcester, MA. Although the story of the American Industrial Revolution is critically important, there are many more stories of history and culture throughout the 465,000 acre region.
Learn about the region and test your knowledge by taking Blackstone 101
It is a place to find...to discover...to be captivated. And once so captivated, to do something!
Let's Discover and Do!