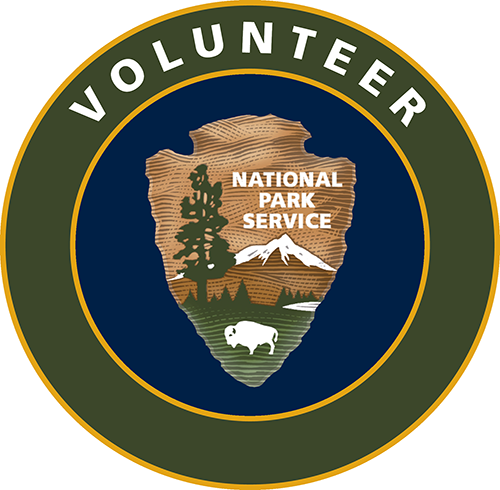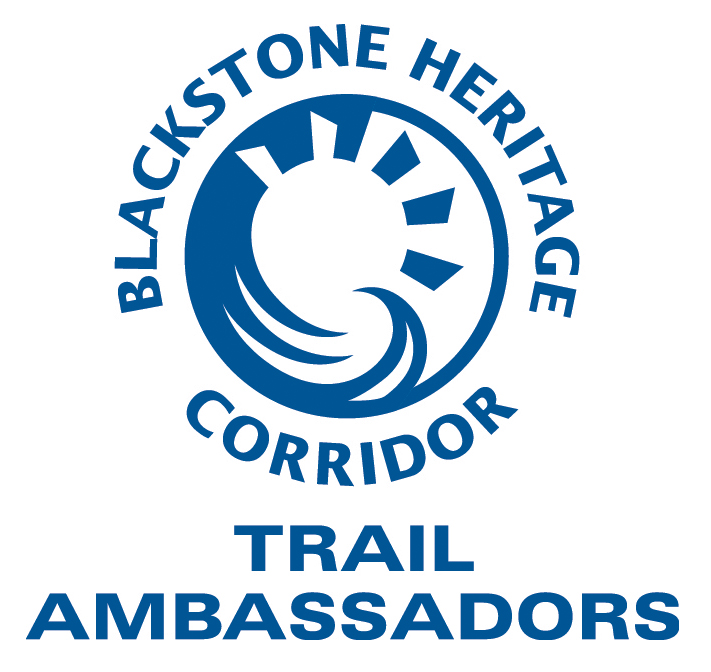 The Blackstone River Valley is home to many beautiful hiking trails, and volunteers with the Blackstone Heritage Corridor Trail Ambassadors program generously offer guided hikes to connect people to enjoy these natural and recreational resources.

The Trail Ambassadors perform a variety of functions, including welcoming visitors to trailheads, sharing information about the history, significance, and physical features of the trail being explored, and identifying the flora and fauna. The Trail Ambassadors also practice the "Seven Principles of Leave No Trace." These dedicated volunteers are more than happy and able to answer questions about nearby services and, when available, have trail maps on hand to give out and to encourage safe hiking practices. Many of our volunteers have trail knowledge and can offer assistance, including how to pack for a day hike, read a trail map, and point out Poison Ivy!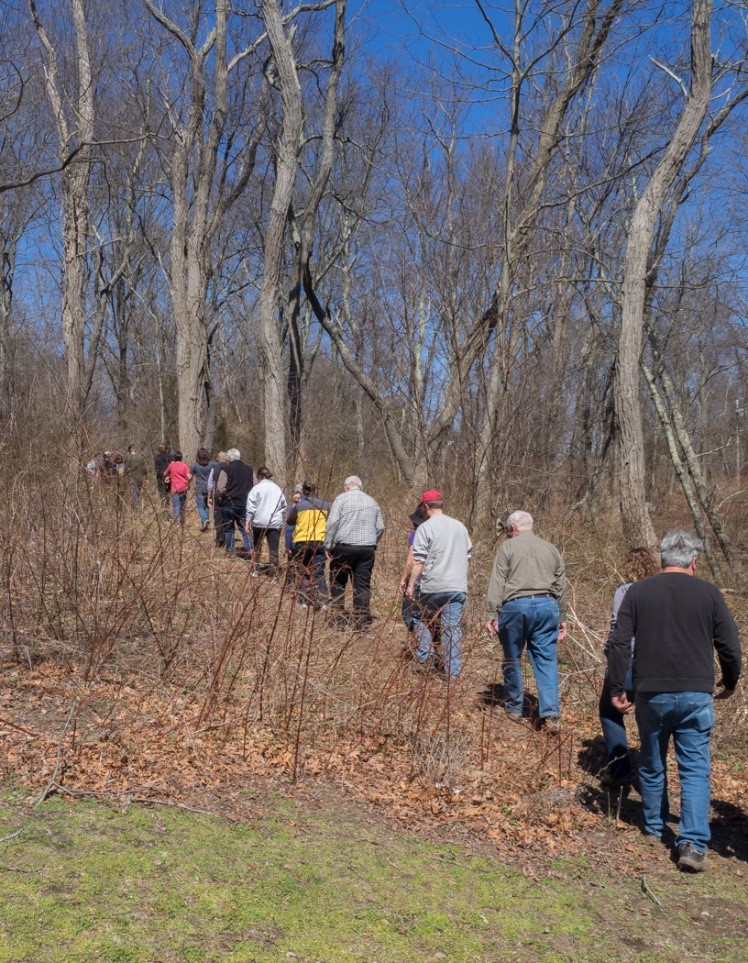 BHC Trail AmbassadorsBHC Trail Ambassador volunteers participate in training programs as they are offered and lead guided hikes throughout the Blackstone River Valley, building awareness for the Blackstone Heritage Corridor's natural resources.
Popular group hikes include Cormier Woods and Blackstone River & Canal Heritage State Park, both in Uxbridge, MA, Mercy Woods in Cumberland, RI, and Mowry Farm in Smithfield, RI.
Do you have some favorite trails that you'd like to share with others? Contact us today and learn how you can become a BHC Trail Ambassador!
Enjoy scenes from a group hike at Cormier Woods in Uxbridge, MA, led by BHC Trail Ambassador Ernie Germani. Thank you, BHC photography Ambassador Bob Evans for capturing volunteering in action.