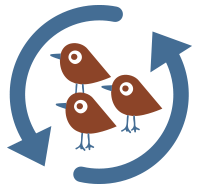 For the past 30 years, Blackstone Heritage Corridor has invested in communities and non-profits. More than $6 million has been awarded and, with matching funds from the applicants, work was completed with impacts of more than $15 million.
Each year, if its annual budget allows, BHC allocates funding for the Partnership Grant Program that can support larger projects. It is in the process of defining two new grant programs that will provide mini-grants and sponsorships.
Read more about the programs listed to the right...