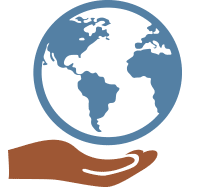 Blackstone River Access and Paddling
The story of the Blackstone River and Canal can be told from many vantage points. Perhaps the best way to experience its history and beauty is on the waterways - the main stem of the river and its tributaries and the segments of watered canals. Throughout the watershed, the river and canal segments form an interesting and sometimes seamless access to the Valley and its industrial heritage where the dams, canal locks, bridges and other structures tell the story of "America's Hardest Working River."
The Blackstone River meanders 48 miles from Worcester, MA, to Providence, RI through urban landscapes, historic villages, farmlands, and forests. Amazingly, the river drops an average of almost 10 feet per mile, steeper than even the Colorado River through the Grand Canyon. This drop allowed for the development of the many mills one will see along the way. Today, 18 dams are still in place and present paddlers with the challenge of portages on certain stretches of the river.
The Blackstone Heritage Corridor created a series of water trail maps for paddling on and experiencing the history of the Blackstone River.
What is a "Water Trail?" You won't find trail markers or trail signs on a water trail. What you will find is a route that has been scouted by experienced paddlers, described and shown on the maps below, with information about the experience level recommended for the route, where to put in and take out, what to expect on the water, and other useful information specifically for paddlers. The water trail maps also talk about the history of the area or the wildlife one may see on the paddle.
Some of the tours are marked intermediate and some are marked beginner. The intermediate tours require more skill on the part of the paddlers.
The tours listed below from north (the upper reaches of the Blackstone in Massachusetts) to the south in Rhode Island. All maps are in Adobe Acrobat format and require the free Adobe Acrobat Reader to open.
---
Beginner Tours
River Bend Farm (Uxbridge, MA)
Millville Lock to Blackstone Gorge (Millville to Blackstone, MA)
River Island Park to Manville Dam (Woonsocket to Lincoln, RI)
Valley Falls to Pratt Dam (Cumberland and Central Falls, RI)
---
Intermediate Tours
River Bend Farm (Uxbridge, MA)
River Bend Farm to Blackstone Gorge (Uxbridge to Blackstone, MA)
Blackstone State Park to Pratt Dam (Lincoln, RI)
Visit our friends at Rhode Island Blueways. Theirs is an excellent and user-friendly website with a variety of interactive maps and excellent references to help you enjoy your paddle safely.