48 Miles from Worcester to Providence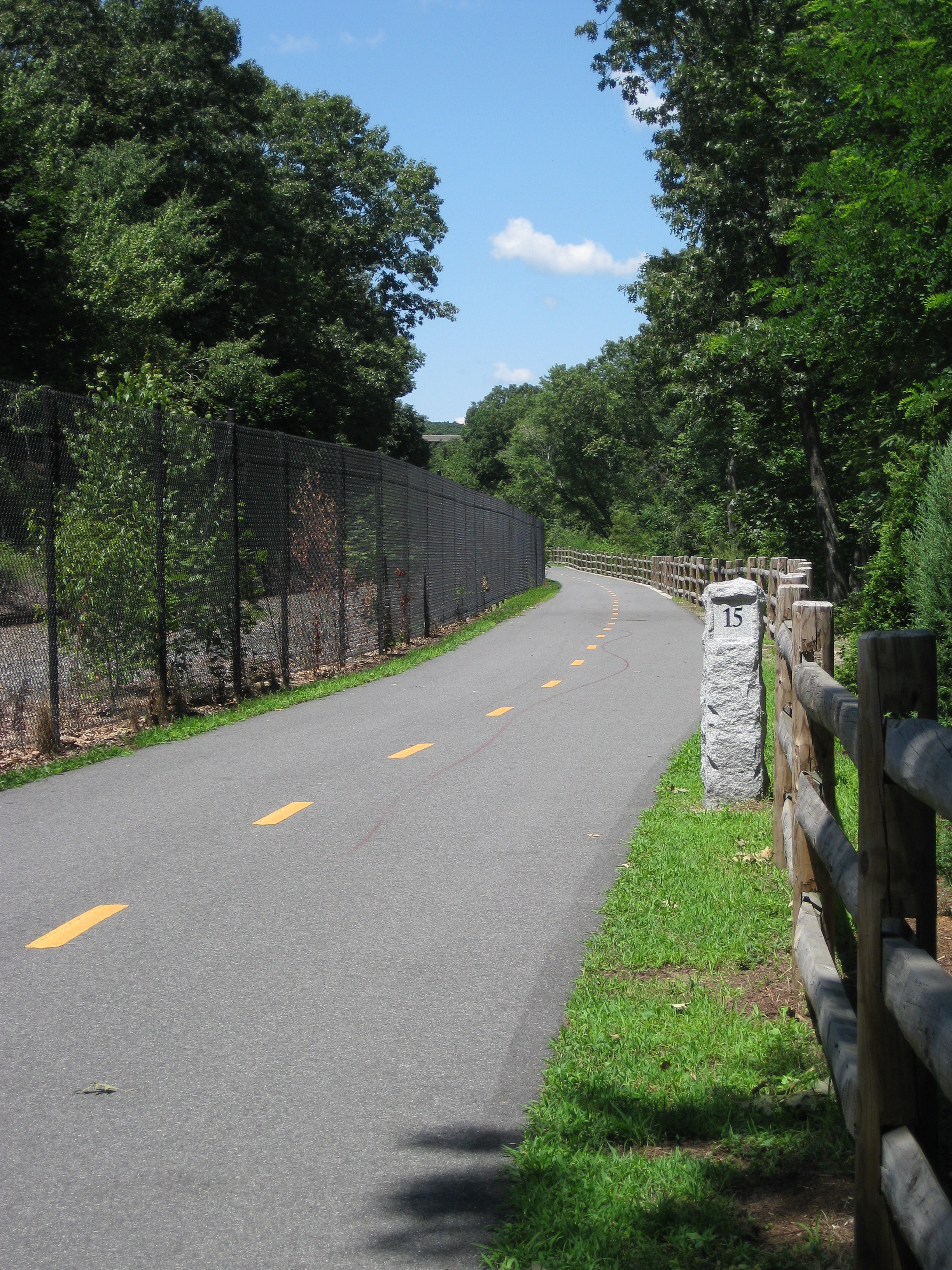 On the Blackstone River Bikeway you can walk or bike alongside the railroad tracks...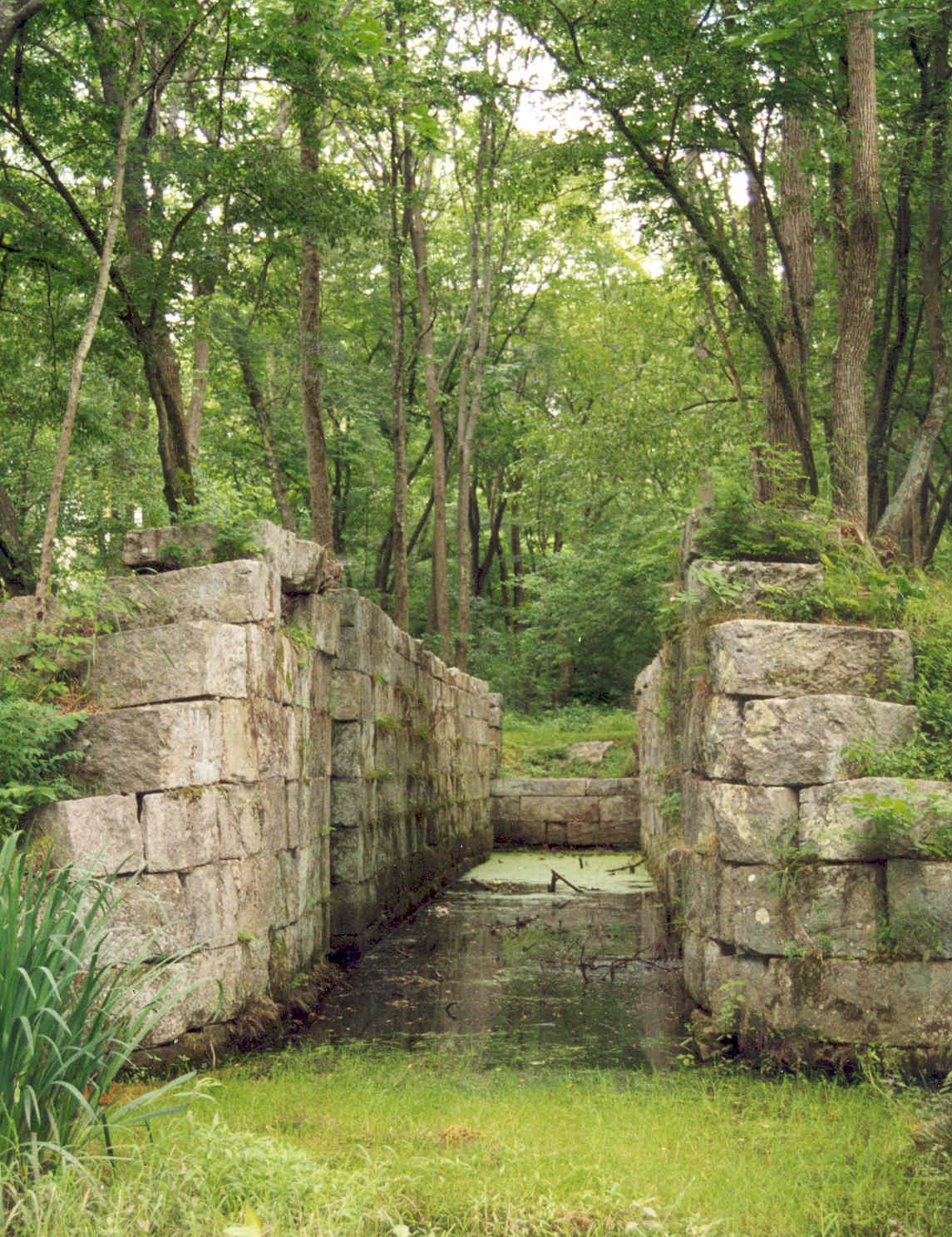 Visit the historic Blackstone Canal and get up close and personal with one of the locks...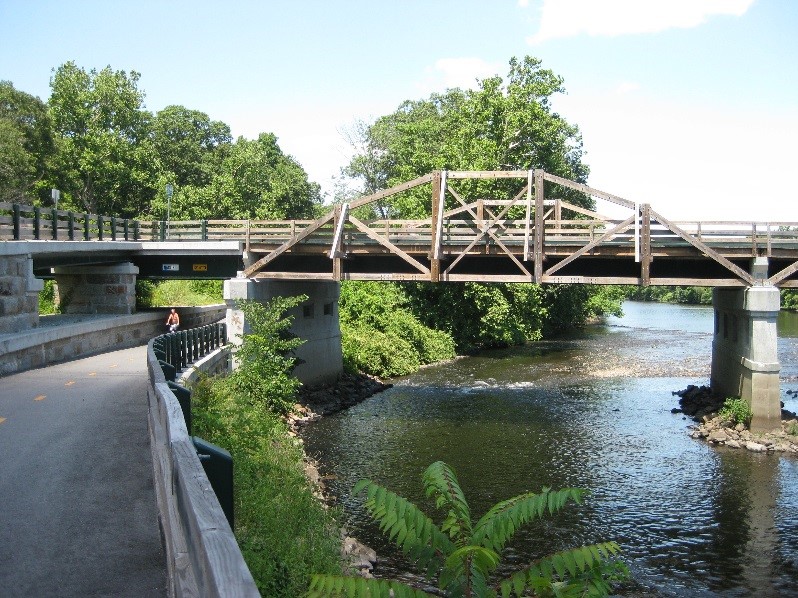 The Blackstone River Bikeway: 48 Miles from Worcester to Providence
The Blackstone River Bikeway is envisioned as an off-road, multi-use path following the shores of the historic Blackstone River between Worcester, MA, and Providence, RI.
The bike path is located in the Greenway along the river wherever possible. Feel the rush of the water and marvel at the critters along the way.
Sometimes there are bike lanes along existing roadways. Can you smell the BBQ spot? Maybe an ice cream cone would hit the spot! The Blackstone River Bikeway connects us with local businesses and villages throughout the 14 cities and towns along the river. It connects us to the historic Blackstone Canal.
Enjoy the unique opportunity to experience history, enjoy nature, support local businesses, and engage in a variety of recreational activities.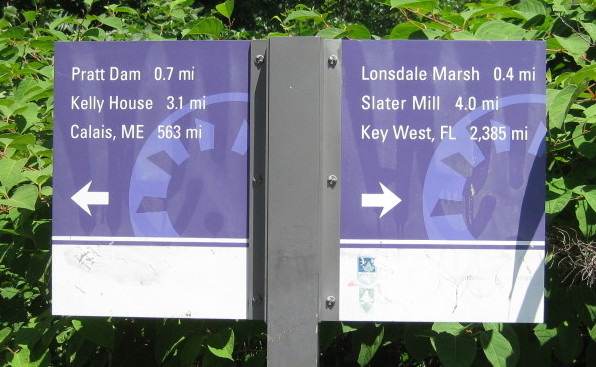 Following America's "hardest working river" for 48 miles isn't enough? From Providence, continue south onto the East Bay Bike Path for another 13 miles to Bristol, RI. Or, from Uxbridge, continue west through the Douglas State Forest and into Connecticut. For that matter, from the Blackstone River State Park in Lincoln, RI, Key West, FL is a mere 2,385 miles away!