Our DeTours are a good thing! They take you on special thematic adventures in the National Heritage Corridor. Experience "Three Centuries in Three Miles" in lovely Lincoln, RI. Hike, bike, canoe or kayak on a Blackstone Valley Canal Tour through Rhode Island and Massachusetts. Lose yourself in a "Landscape of Industry" as you travel from village to village. Pass through a time portal by taking "A Walk in Whitinsville" in Massachusetts. Getting off the beaten path can open a whole other world.
Great Road, Lincoln, Rhode Island

A trip back in time…Travel the Great Road, a colonial highway laid out in 1683, and enjoy historic Lincoln and its many early-period structures.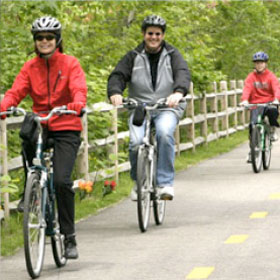 Hike or bike…Canoe or hike. There are many ways to tour the historic Blackstone Canal which was completed in 1828.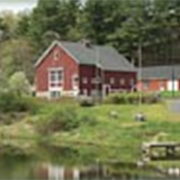 Landscape of Industry…
Drive through the remarkably intact Blackstone Valley and see where the American Industrial Revolution occurred.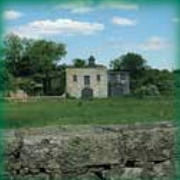 Visit art galleries, the ice creamery, Castle Hill Farm, and the mills that made the machines the other mills used – all in the charming town of Whitinsville.