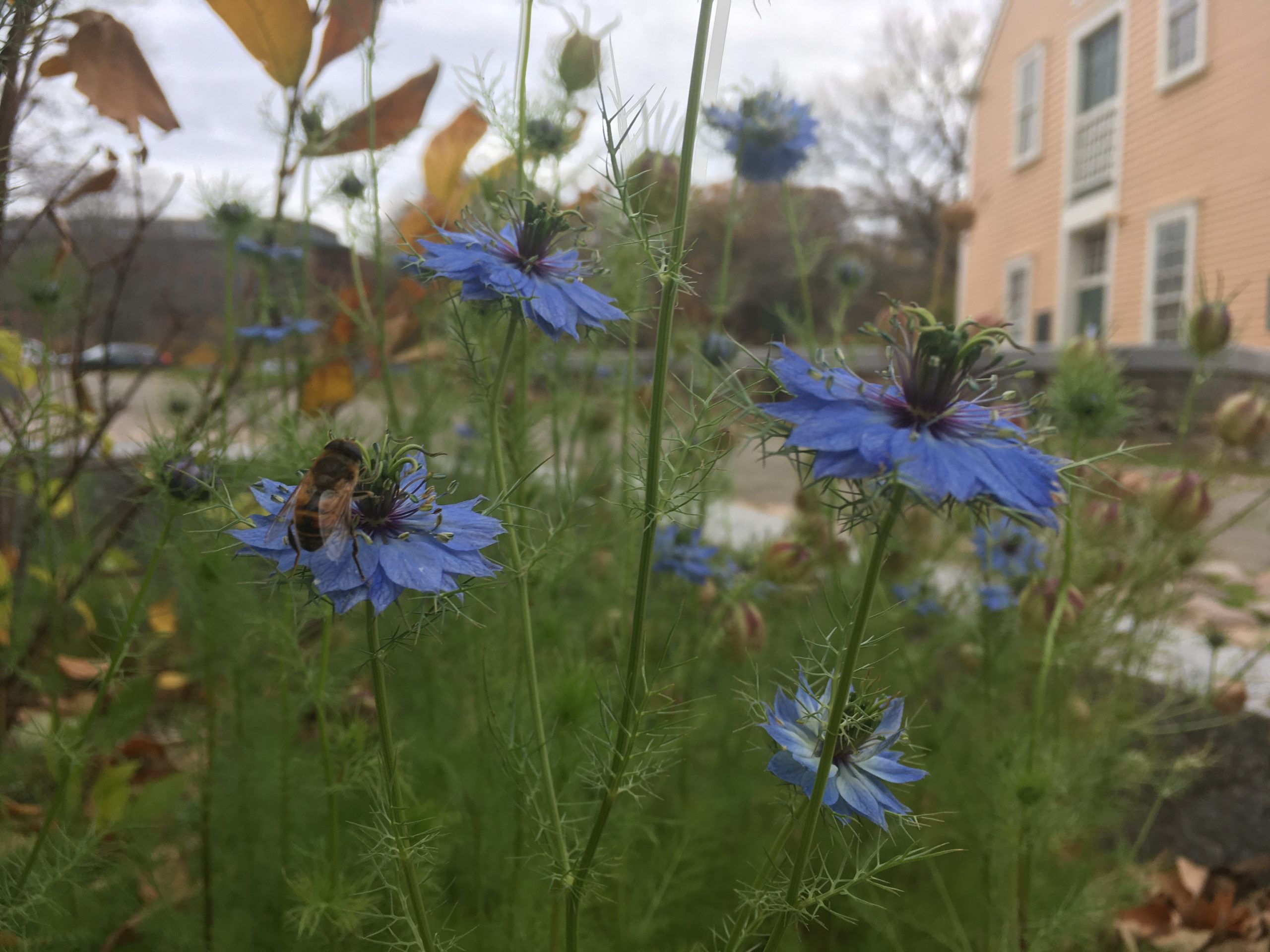 Pollinators provide significant environmental benefits necessary for maintaining healthy, biodiverse ecosystems and play an important role in our food supply. Please help us spread awareness and take steps to protect them.
What You Can Do to Help Save Our Pollinators:
Plant a pollinator-friendly garden with a variety of flowering plants with different bloom times. For a guide to pollinator-friendly plants, click here: https://www.pollinator.org/guides.
Go native. Plant flowers native to your area.
Avoid pesticides. Commit to using natural and organic alternatives.
Provide a water source.
Don't be so neat. Leave leaf litter and plants in the garden over the winter to provide homes for nesting pollinators.
Build bee houses. Learn how to make nesting blocks for Mason bees and others.
Leave the dandelions! They provide an important food source for pollinators when in bloom. Grow some clover too!
Support local beekeepers and buy local honey.
---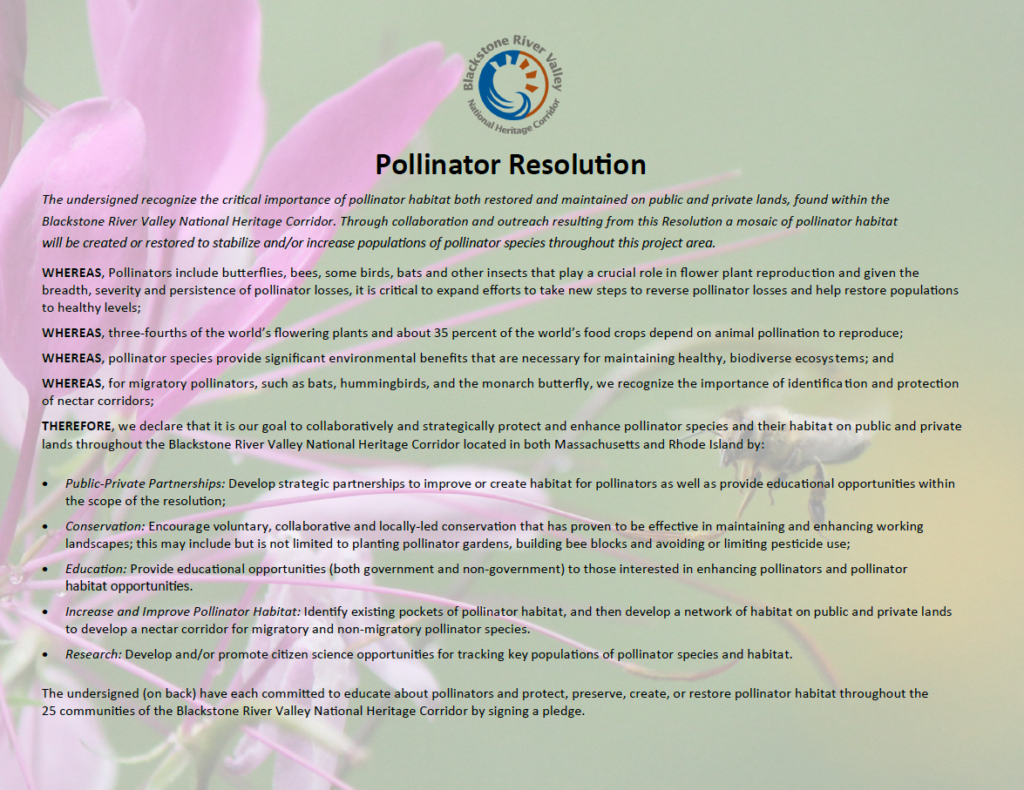 Blackstone Heritage Corridor is pleased to join the National Heritage Areas Program's Operation Pollination campaign by creating a Pollinator Resolution for the Blackstone River Valley National Heritage Corridor.
Fill out the pledge form below and have your name added to BHC's resolution. Businesses, schools, farms,
conservation commissions, land trusts, and more are also encouraged to pledge.
To learn more, contact Bonnie Combs at
[email protected].
Take the Blackstone Heritage Corridor Pollinator Pledge
Show your support for pollinators and take the pledge to protect them! We encourage individuals, nonprofits, schools, municipalities, businesses, and more to pledge.
Examples of activities you can pledge to do include planting a pollinator-friendly garden, using alternatives to pesticides and herbicides, providing water sources, building native bee houses, and leaving leaf litter and dead plant stalks in your garden for pollinator nesting areas.
Thank you to the following Pollinator Pledge signers:
Rhode Island College, Mass Audubon at Broad Meadow Brook Conservation Center and Wildlife Sanctuary, Metacomet Land Trust, Downtown Providence Parks Conservancy, Upton Conservation Commission, Hi-on-a-Hill Herb Farm, North Smithfield Land Trust, Blackstone Conservation Commission, Uxbridge Conservation Commission, Roots in Nature, The Ecotarium, Southwick-Daniels Farm/The Daniels Farmstead Foundation, Inc., Burrillville Conservation Commission, U.S. Army Corps of Engineers - West Hill Dam, Worcester County Beekeepers Association, Uxbridge Community Gardens, Blackstone River Valley Volunteers-In-Parks, Blackstone River Watershed Council/Friends of the Blackstone, Woonasquatucket River Watershed Council, Audubon Society of Rhode Island, Riverzedge Arts, Rotary Club of Blackstone Valley, Douglas Orchard & Farm, and the Morais Family.
Share you garden photos with us!
If you post on social media, please use the hashtag  #BHCPollinatorProtector.
Learn about Pollinator Week and other actions you can take to protect pollinators at Pollinator.org.
The Kelly House Native Pollinator Garden
In the summer of 2019, Rangers with Blackstone River Valley National Historical Park started building a pollinator garden next to the Capt. Wilbur Kelly House Transportation Museum in Lincoln, RI. It was an ambitious effort to remove old raised garden beds and remove a lot of weeds.
Ranger Tyler Shepard designed a honeycomb-shaped garden with raised beds. In the summer of 2020, the Rhode Island Wild Plant Society generously donated all of the native plants needed to establish the pollinator garden and they brought their volunteers to help plant it.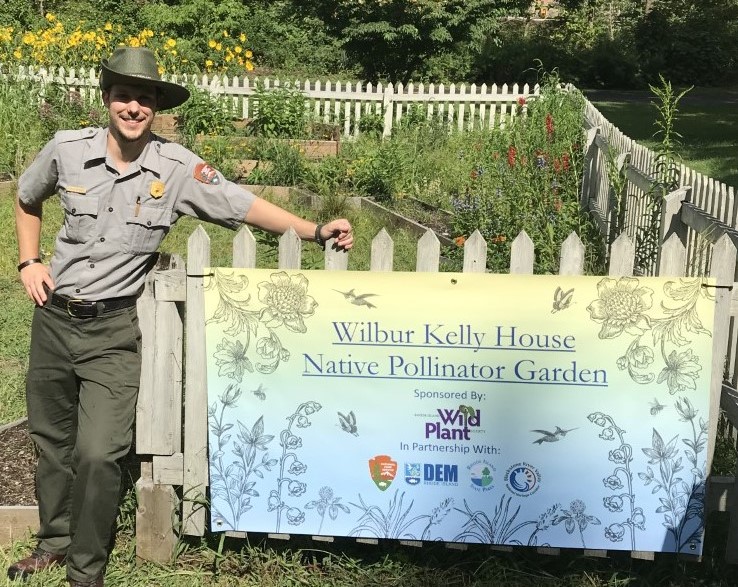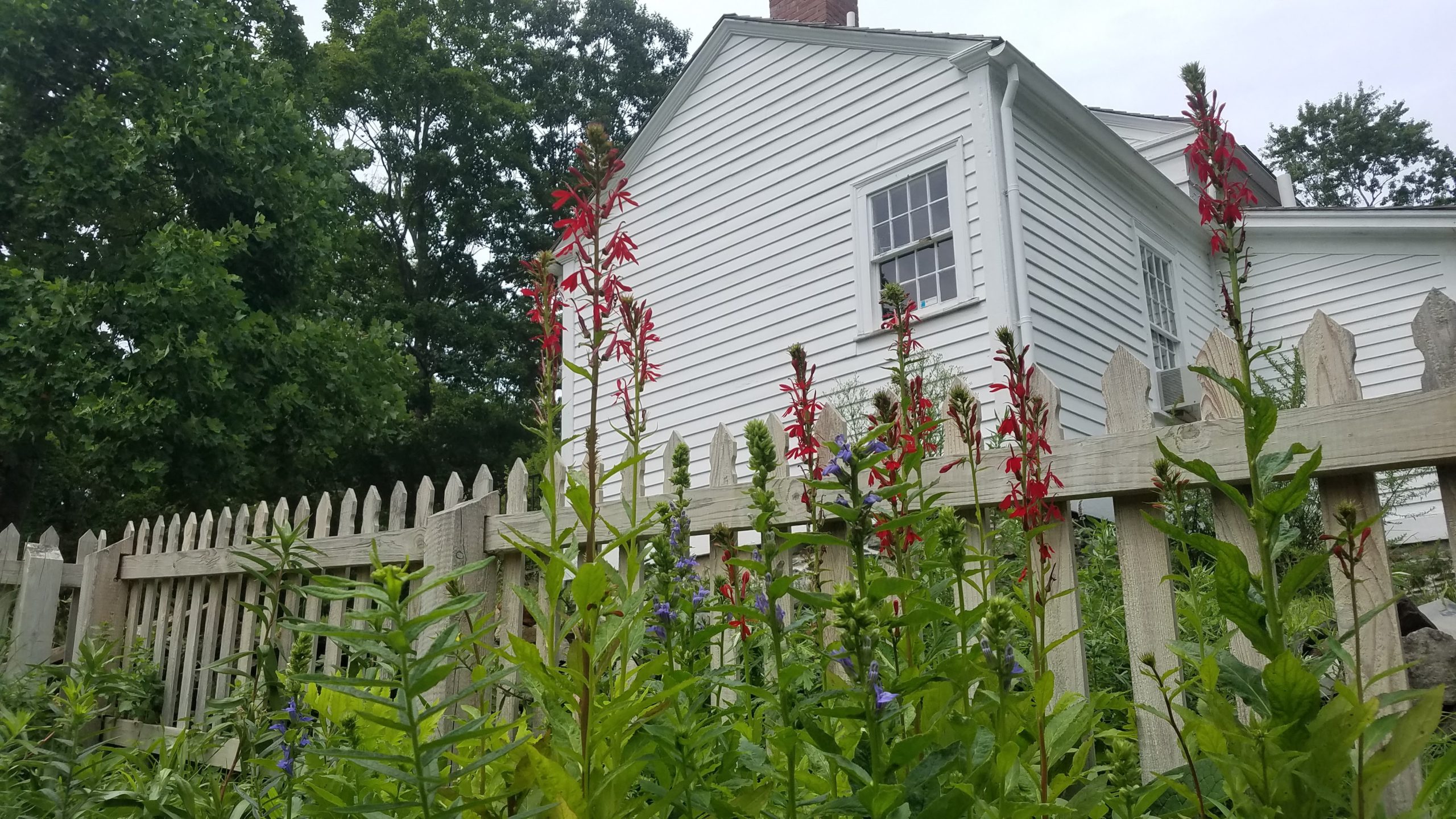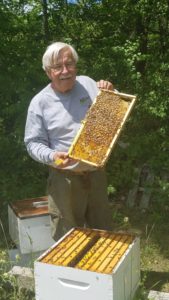 Meet local beekeeping legend, Ken Warchol, from Northbridge, MA.
Ken has been keeping bees for over 70 years and is the apiary inspector for the Commonwealth of Massachusetts. He was part of the Harvard University team studying Colony Collapse Disorder and maintains over 125 hives all over Central Massachusetts.
You can buy his honey at area stores throughout the Central MA area including:
Douglas Orchard and Farm, located at 36 Locust Street, Douglas, MA
Herbs Make Scents located at 76 Church Street, Whitinsville, MA
Betty Mencucci - Beekeeper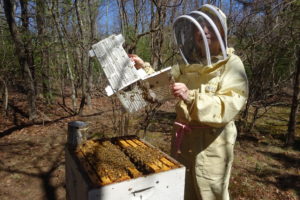 Meet Betty Mencucci, a volunteer with the Blackstone River Valley Volunteers-In-Parks program and owner of Betty's Bee Farm located in Glendale, RI. Betty's apiary now consists of 20 hives in three locations.
Betty is affectionately known as the "Bee Lady" and has been a Bee School instructor for the Rhode Island Beekeepers Association for 27 years, beginning with 12 students and now has 150-200 students each year! Betty continues to give beekeeping presentations and demonstrations to the non-beekeeping public.
Her father kept bees in the 1980s and used to have hives on her property. He died suddenly on Thanksgiving Day in 1987 and she inherited 10 hives of bees. According to Betty, she had to decide to learn the art of beekeeping or get rid of the bees. She joined the Rhode Island Beekeepers Association in 1988 and took classes on beekeeping. She was very successful and extracted 500 pounds of honey her first year. She also joined EAS (Eastern Apicultural Society) and has attended 31 conferences. Betty served as president of the R.I Beekeepers Association for three years.
In 2020, she began teaching a beekeeping course to an environmental science class at Burrillville High School. The class was ¾ complete when school was shut down because of the Coronavirus. The school had purchased a package of bees and Betty installed them and will continue to look after them.
In addition to selling her honey, she also sells novelty candles and beeswax hand cream.  To purchase honey, people can contact her at 401-568-8449 or [email protected].
Her other interests include traveling, hiking, tennis, nature and videography.  She is the current president of the Burrillville Historical & Preservation Society and is involved in historical cemetery preservation and inspired the creation of the Blackstone Heritage Corridor Cemetery Conservation Ambassadors volunteer program.